Staff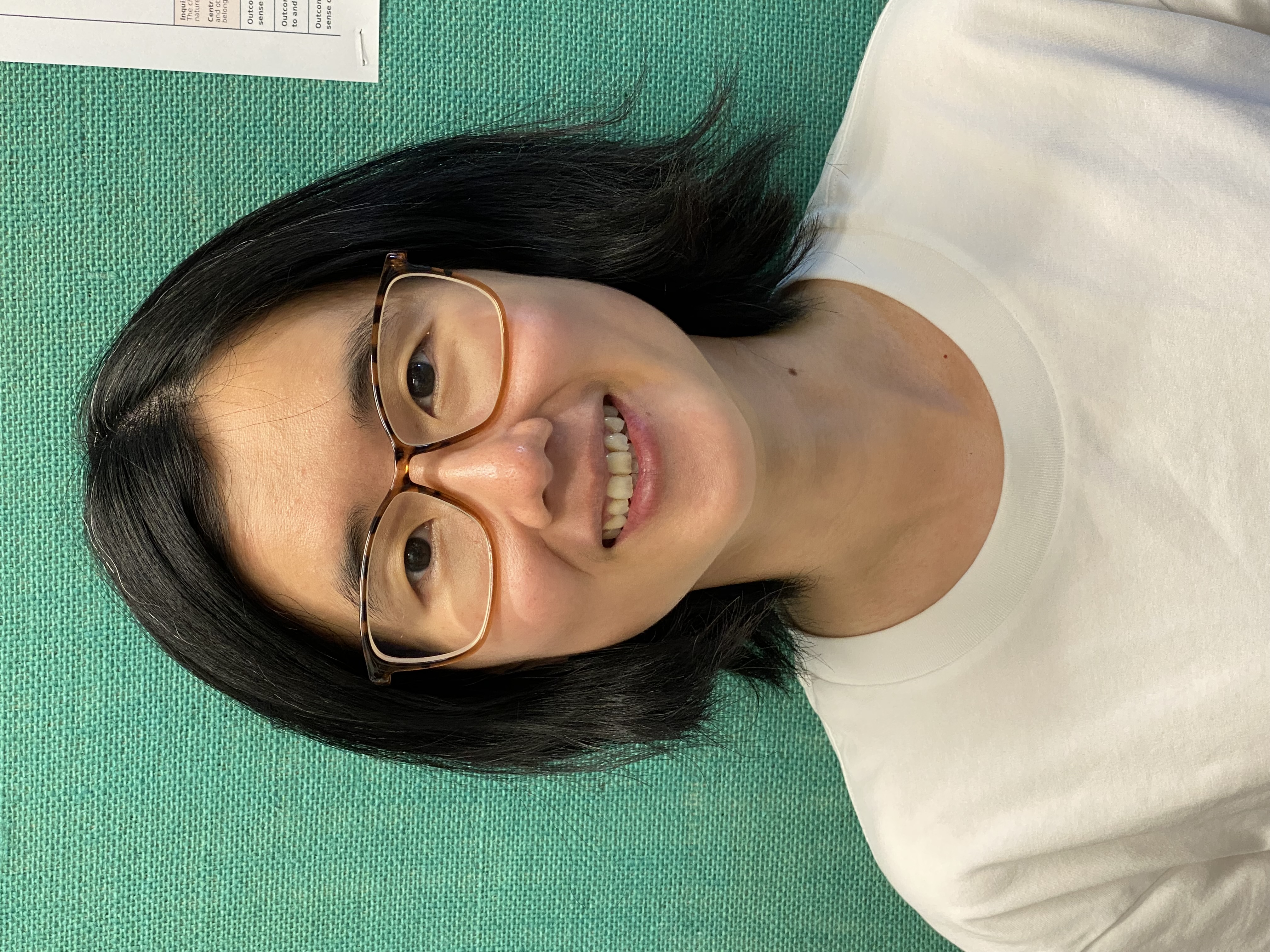 Ellen Hsu
4 Year Old Teacher
Rosellas Program
Nominated Supervisor
Ellen joined Heathmont East Preschool in 2023. She holds a masters degree of Teaching in Early Years and Primary School at Monash University and has been teaching for 3 years.
She worked as an Early Childhood teacher in long-day care in both 3-year-old and 4-year-old for the past 3 years and has attended many Professional Development courses especially in learning about children with additional needs.
Ellen believes that relationships are the foundation of teaching so she strives to make connections with children and their families.
She believes that children are capable learners so her pedagogies centre around providing children support and guidance to explore the purposely designed environment.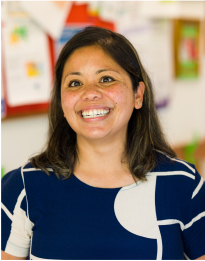 Anita Mathews
4 Year Old Teacher
Rosellas Program
Educational Leader
Anita is an experienced Early Years Teacher who has taught in a variety of early childhood settings. She holds the role of Educational Leader and Teacher (Rosellas) at Heathmont East Preschool.
At the core of her pedagogical practice is engaging children with values that promote life-long learning. She believes that children learn best when they are self- directed to learn about the world around them and understand that what matters to them has value to the community around them.
Anita has a keen interest in teaching STEAM to children in their Early Years and has experience leading bush kindergarten curriculum within a preschool program.
Anita strives to establish a strong relationship with families with the view that they are their child's first teachers.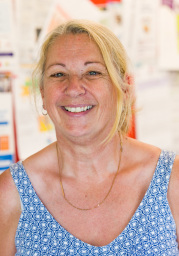 Mary-Ann van der Leeuw
4 Year Old Educator
Rosellas Program
Mary-Ann has a long history at Heathmont East Preschool working with both 3 and 4 year old groups from 2006. She has completed First Aid Level 2, Asthma, Anaphylaxis and CPR certificates and in 2011 completed her Certificate III in Children's Services.
Maryann's style is nurturing and encouraging. She enjoys helping children to reach their full potential and build confidence by 'having a go', and in turn watching them mature and develop throughout the year. While not working, Maryann enjoys travelling with her husband, watching her 3 adult children achieve their dreams, reading, spending time with friends and walking the very spoilt family dog!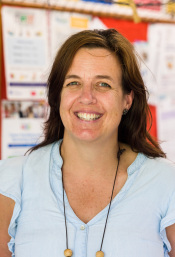 Ruth Carter
4 Year Old Educator
Rosellas Program
Ruth has relieved in the 3 years and 4 years as both Assistant and Teacher at Heathmont East Preschool, since 2015 and has had all 3 of her children attend the preschool.
She has a kindergarten teaching background and is First Aid and Anaphylaxis trained.
She loves connecting with pre-schoolers at their level, encouraging them to grow and stretch their abilities, and seeing their self esteem and confidence blossom.
Ruth enjoys gardening, family time, reading and bushwalking when she gets the chance!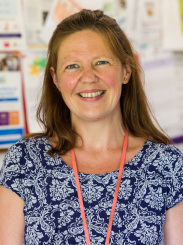 Sarah Black
4 Year Old Educator
Rosellas Program
Sarah joined the Heathmont East Preschool team in 2020 after seeing how her daughter blossomed after attending both the 3-year and 4-year programs. Her background is in science and she loves to share a love of experiments and exploration of the natural world with the children.
Sarah is a bubbly enthusiastic member of the staff whose nurturing style of teaching encourages the natural curiosity of children and subsequent growth of their abilities and self-confidence.
When not at work she is a scout leader at the 1st Vermont mob and enjoys designing and running weekly programs for the 20 attending Joeys. Her other interests include reading, bike riding, swimming and keeping up with her two very active primary school children.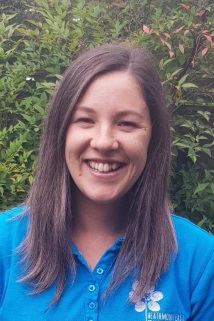 Nadine Williams
3 Year Old Teacher and Nominated Supervisor
Kookaburras Program
Nadine joined the Kinder staff at Heathmont East Preschool in 2020 and has returned from maternity leave in 2023.
She holds a Post Graduate Diploma of Teaching in Early Childhood Education at Deakin University.
She has experience working in both 3 and 4 year old programs and has attended many professional development courses ranging from leadership to courses learning about children with additional needs.
She strives to create a program that is accessible for all children and will work closely with families that need extra support.
She enjoys forming relationshiops with children and their families and most of all loves wacthing children grow and develop into their personalities and become confident learners.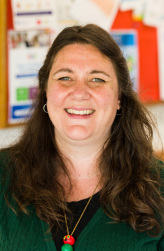 Nicole Angus
3 Year Old Educator
Kookaburras Program
Nicole joined the Kinder team in 2017 after filling in as a relief member in 2016, though she has a relationship spanning back to 2008 when her eldest child attended Kinder. She has an Associate Diploma in Child care and level 2 first aid as well as asthma and anaphylaxis training.
Nicole had taken a 14 year break from working with children in childcare while enjoying raising her 3 children who have all attended Heathmont East Preschool.
She is thoroughly enjoying re-entering the childhood education field and loves the kinder age group. She is looking forward mostly to the reward of watching and encouraging the children in achieving new skills all while becoming more independent and developing a greater sense of self.
Outside of kinder she enjoys watching her kids sporting events, camping, reading (anything but sci-fi) and spending time away with the family at their holiday house in the country.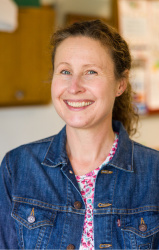 Kitty Laredo
Extended Care Activity Group Leader
Possums Program
Kitty has joined the Heathmont East Kindergarten Team in February 2021. Kitty is diploma qualified with over 15 years' experience in childcare and kindergarten settings. Kitty is a creative and caring person, focused on developing a positive relationship with all the children under her care. Kitty's focus is on allowing children time for critical thinking in a play-based environment, to assist the children to express themselves in creative ways through arts and craft and group work.
Kitty is passionate about her family, animals, the environment and sustainability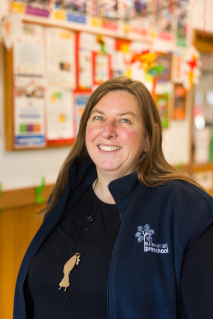 Tiffany Schmidt
Extended Care Educator
Possums Program
Tiffany has joined the Heathmont East Kindergarten team in March 2022. Tiffany has a Certificate 3 and is currently undertaking a Diploma in Early Childhood Education and Care. Her background is in science majoring in chemistry. She is hoping to incorporate more science into the children's learning.
She enjoys spending quality time with her family, reading, watching movies, spending time at the beach, enjoying great food, music, art, theatre and gardening. Outside of kinder she enjoys running her own candle business.
Tiffany loves watching children grow, learn and explore within the kindergarten environment.