NEW 2024 Timetable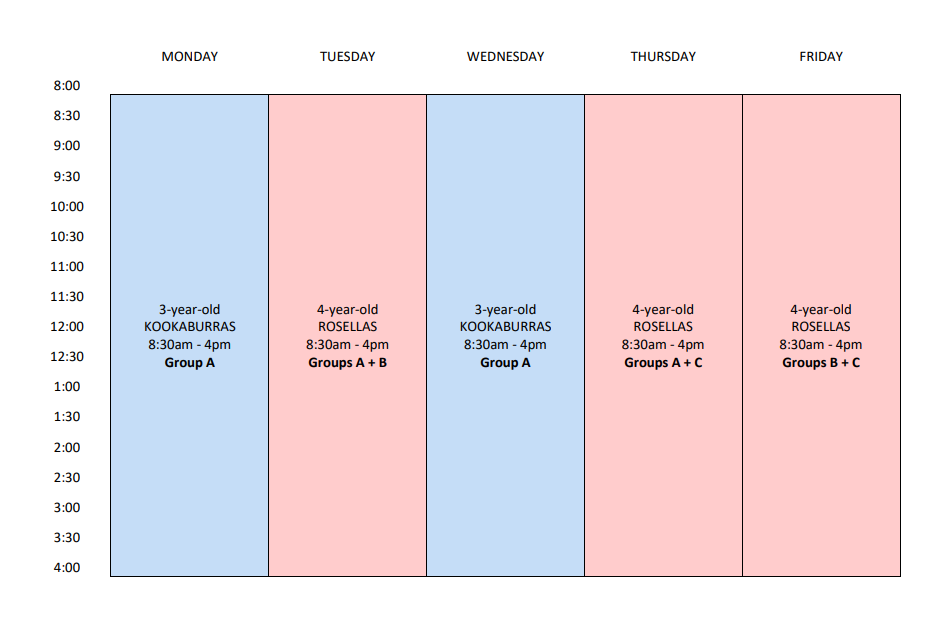 The new 2024 Timetable offers a 15-hour, fully funded program for both 3 and 4 year olds.
2023 Timetable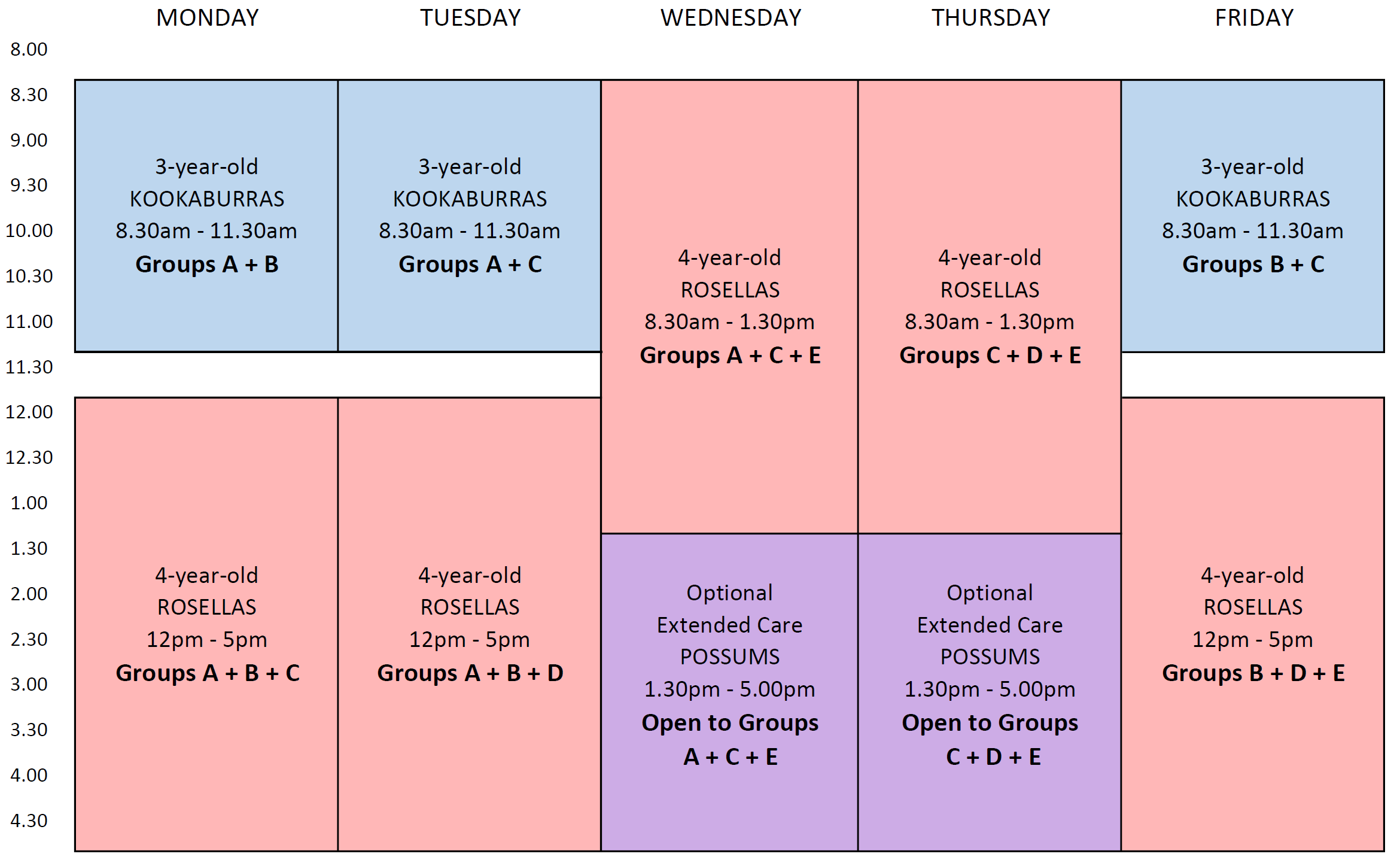 Official term dates for 2023 and future years are available on the Victorian Government website

2023 Fees
See below for overview of fees. For further information, please refer to the Fees Policy.
Group
Fee
Notes
4 year old
(15 hours/week)
Funded Program
3 year old
(6 hours/week)
Funded Program
Extended care
(3.5 hours/day)
1day/week: $330 per term
2days/week: $660 per term
Committee of Management
Heathmont East Preschool is an Incorporated Association which means as a parent you automatically become a member of the Association. From this group of members a Committee of Management is established to oversee the running of the kinder. Our responsibilities include ensuring the delivery of a quality program, employing and managing staff, maintaining building and equipment, managing the finances, fundraising, marketing and liaising with Council and other peak bodies.

Being run by a volunteer group of parents greatly benefits all of our current and future students, parents and staff and we will continue to prosper with successful parent involvement.

Committee Positions include:
President
Vice President
Secretary
Treasurer
Enrolment Officer
Assistant Treasurer
Purchasing Officer
Grants Coordinator
Position Descriptions
Fundraising/Social Coordinator
IT Officer
Publicity/Marketing Officer
HR Coordinator
General Member
Payroll Officer
Maintenance Team
Fundraising/Social Team

Uniforms
A range of uniform clothing items are available. The uniform is optional but these high quality items can help creating a sense of belonging for the children - and they look pretty great too!

Ordering is available online all-year round with delivery to your door for maximum convenience! Checkout the range at the EduThreads website.